Resources for Advanced English Learners
Material to help you improve your speaking, listening, reading and writing skills
Take a look at our tips and material!
Colloquial English At A Restaurant Before eating Asking for a table - Notice here, we use THERE ARE, not we are.  Ordering from the waiter - When ordering, we use the verb HAVE and the Future Simple. As well, we have the definite article THE to show specificity. i.e....
Contact Us About Your Language Training Needs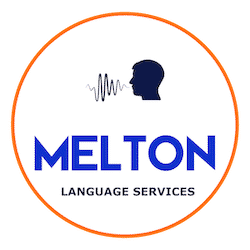 About
At Melton Language Services, we provide professional English training to ministries and companies that need fast results with specific needs. Our dynamic methodology gives companies the tools they need to ensure their employees have the professional skills they need to be effective. Individual or group, private or public sector. We provide the service you need and deserve.
M - F: 8am - 7pm,
S-S: Closed